Move beyond the yoga studio. Feel better, stronger, and calmer through your own home-based yoga practice.
Empowering women who are 40+ to install yoga + movement practices at home that are nourishing, strengthening & approachable for a truly calm, connected life.
Get the "Roll Out Your Mat in 5 Simple Steps" Checklist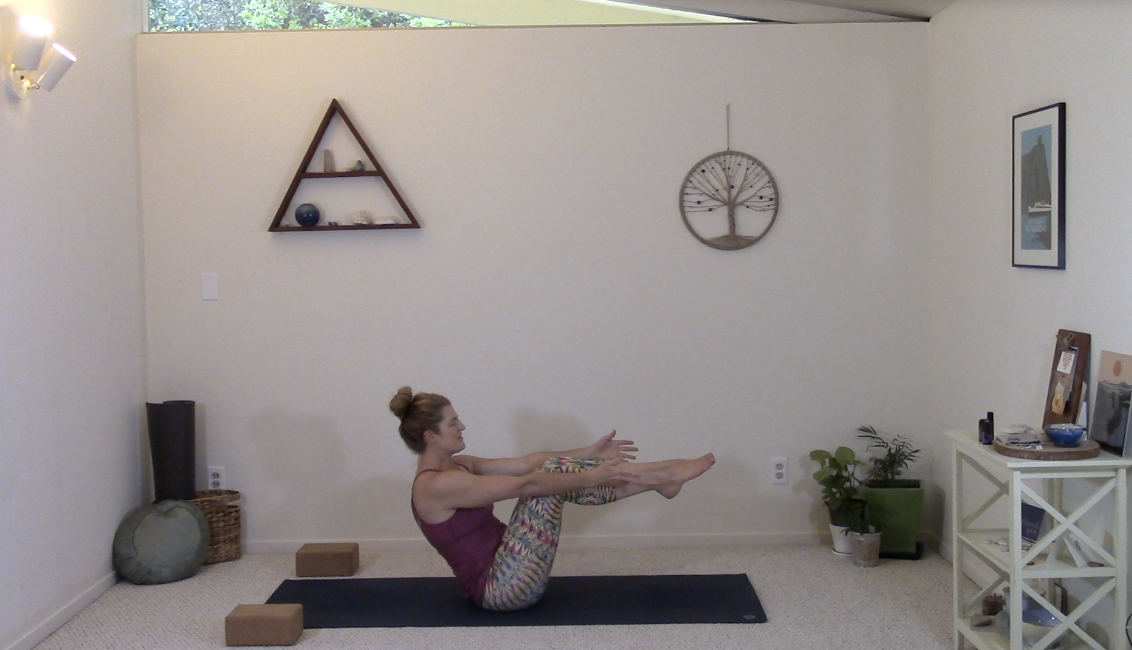 I'm on a mission to help every woman have a solid home practice and to feel amazing – strong, resilient, and calm – by creating and sustaining habits for moving their body and shifting their mind, so they can live the life they want.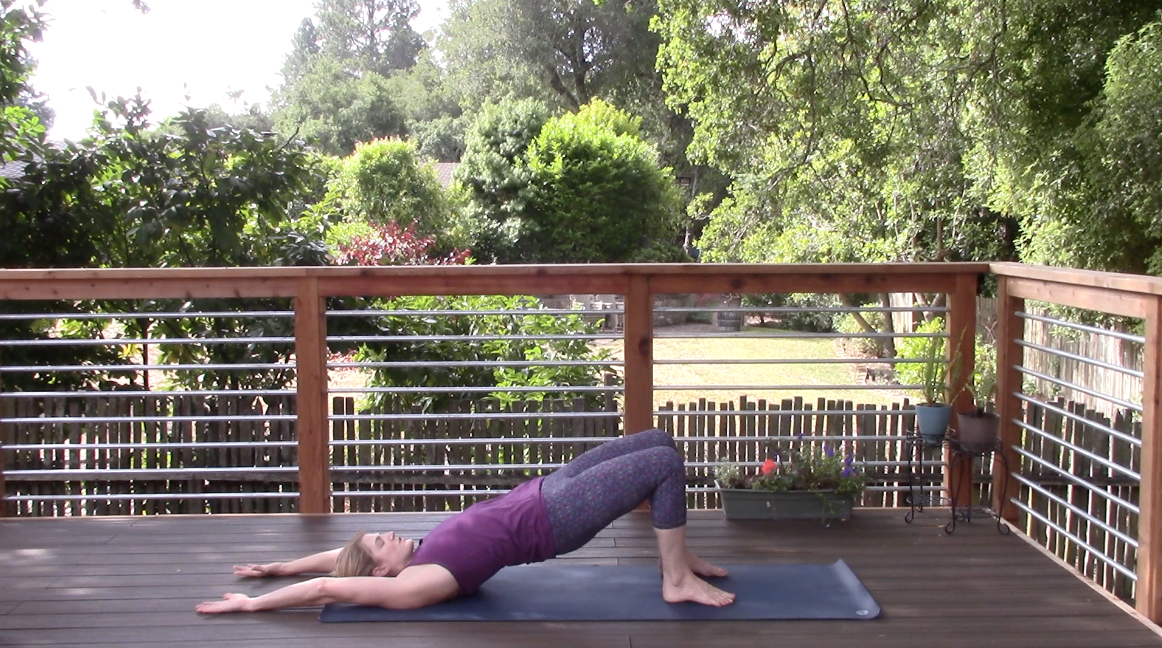 Let's challenge what we think we're capable of. 
These practices are…
Dynamic and variable. You'll experience your body in a whole new way as we combine the breath-based flow of yoga with functional movement and strength-building that will serve you OFF the mat as well as on.
Focused. No more sifting through hundreds of videos for what you might feel like. Each month, our theme for classes shifts in accordance with the seasons so things feel natural and enjoyable.
Doable. I meet you right where you are and provide options for every practitioner. I'll teach you to listen to YOUR unique system and to proceed in a way that feels good.
Home-based. As much as I love teaching in-person classes, I believe that we can all have a regular practice in our homes, with intentional habit design and installation, either on it's own or as a supplement to group classes.  
Imagine moving better.
Sitting on the floor comfortably. Being able to stand up from the floor with no hands.
Feeling strong in the very core of your being. Not feeling encumbered by your body in any way. Able to do what you want, when you want to do it.
Playing with your kids / fur babies / grandbabies with ease and energy.
Feeling content and beautiful in your own skin.
Knowing how to release stress and down-regulate your system so your mind can be more clear.
Imagine the ripple effect to your family (and all those around you) that can come from YOU being in optimal health.
You can use the tools of yoga, movement, and breathwork to get there.
You just have to show up!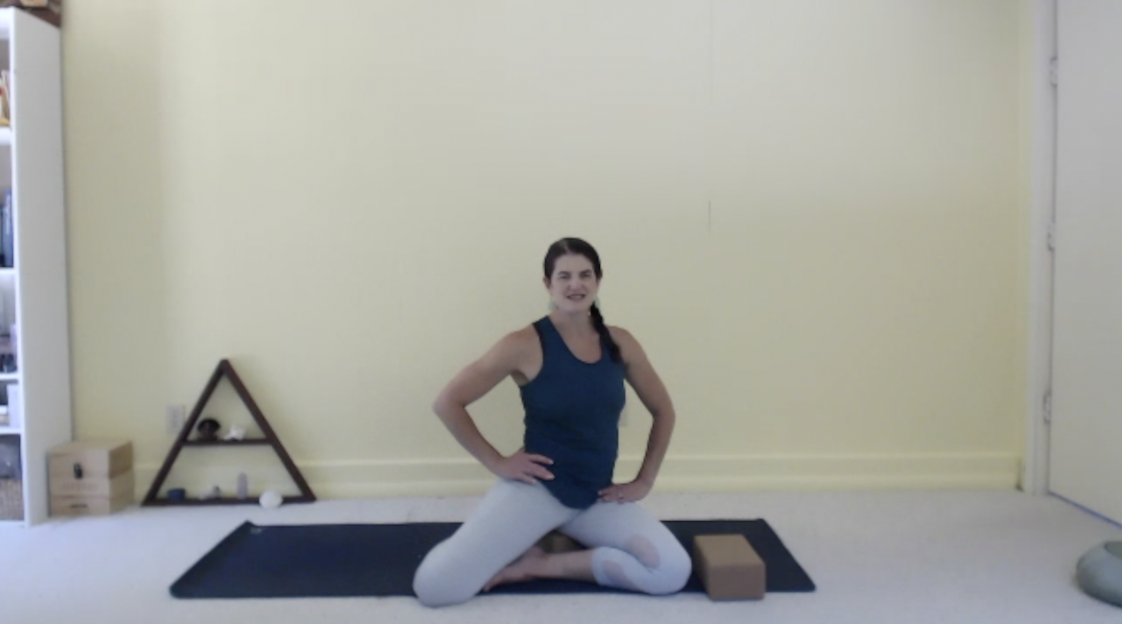 You can have your home practice space (and mindset!!) set up in less than 15 minutes, and be ready to hit your mat for a quick yoga + movement practice. You'll be on your way to feeling calm, connected, and strong.
Step 1 –
Set up your mat anywhere in your house where it fits (with a little bit of space around it) and a view out a window.
Don't stress about this, and let go of the need for your space to be perfectly zen.
Find a spot to perch your laptop, tablet, or smartphone so you can HEAR.
Don't worry about needing to SEE the yoga class on a big screen….I'll tell you exactly what to do with clear instructions, so you shouldn't need to look at me very often, unless you're a little bit confused or you're a serious visual learner (some of us are!!).
Let go of any sense of pressure to to copy what I'm doing…this is YOUR practice, I'm simply your guide.
Step 2 –
Press "Play" on this 29-minute yoga + movement practice.
It's short. It's sweet. It's a little sampling of how I teach, how we can approach the practice of yoga just a little bit differently.
We'll put plenty of attention on breath and relaxation. There will be some challenging moments. All of it should be very doable, appropriate for any level of student.
I hope you will see how easily you can shift your state of mind by moving your body well. Enjoy this.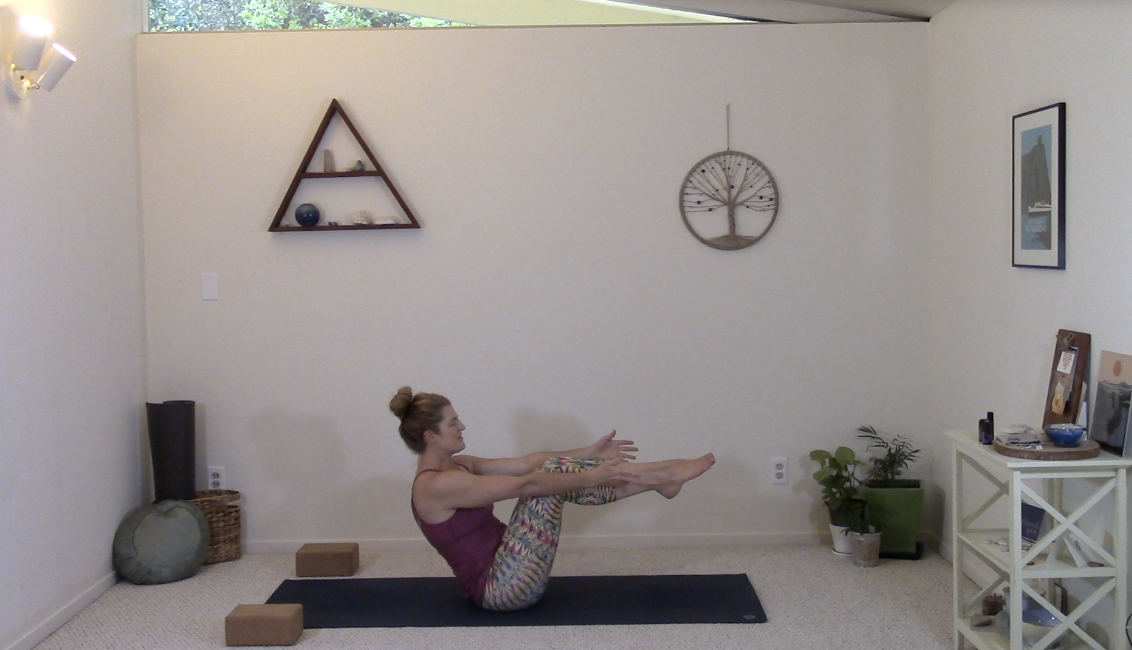 I am Robin Penney, ERYT-500 yoga teacher and movement geek, and I help women who are 40+ get stronger, calmer, and more connected through the practice of yoga + movement that is nourishing, playful, approachable, and challenging at just the right level.
There is no better time in history to get serious about self-care and purposeful living than now, and I hope these tools help you embrace all that you can give to the world.